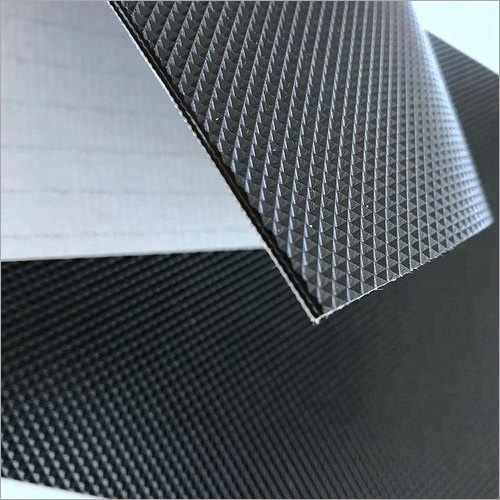 Product Specifications
Industrial

Treadmill Belt
Trade Information
3 Piece Per Week

4-5 Days

All India
Product Description
A crucial part of a treadmill machine that offers a sturdy and friction-enhanced surface for walking or running is the PVC treadmill belt, also known as a PVC running belt or treadmill deck. PVC treadmill belts are made to endure repetitive friction and impact while yet allowing for a secure and comfortable running experience.
The following are some significant traits and qualities of PVC treadmill belts:
1. PVC Coating: Polyvinyl chloride (PVC) is frequently used to coat the surface of treadmill belts. PVC is an ideal material for high-impact activities like treadmill jogging because of its exceptional flexibility, resistance to wear, and durability.
2. PVC treadmill belts are designed to offer the best possible mix of friction and traction. The belt's rough surface makes it possible to place your feet securely and prevents slippage when exercising.
3. Shock absorption: To absorb impact and lessen strain on joints, treadmill belts frequently have a cushioning layer. This cushioning makes jogging more comfortable and reduces the possibility of damage.
4. Quiet Operation: PVC treadmill belts are made to run quietly, which minimises noise and vibration while you exercise. This is crucial in settings like the house or the gym where low noise levels are required.
5. Treadmill belts made of PVC are relatively low-maintenance. To keep the belt clean, stop debris buildup, and ensure smooth performance, regular cleaning and occasional lubrication are often advised.
6. Size Customization: PVC treadmill belts come in a range of widths and lengths to fit various treadmill models. It's critical to choose a belt size that corresponds to the dimensions and features of the particular treadmill.
7. Replacement: Due to wear and tear from repeated use, treadmill belts may need to be changed over time. The majority of treadmill manufacturers provide replacement belts made to fit their particular treadmill models.
To ensure compatibility and appropriate installation, it is essential to refer to the instructions and requirements provided by the treadmill manufacturer when choosing or changing a PVC treadmill belt. Additionally, according to the manufacturer's advised maintenance procedures will help the belt last longer and maintain ideal performance when exercising.
Product Details
| | |
| --- | --- |
| Power | 220 |
| Phase | single |
| Material | pvc |
| Voltage | 220 |
| Country of Origin | Made in India |
| Usage/Application | House hold and Gym |
| Brand | PEI |
Enter Buying Requirement Details