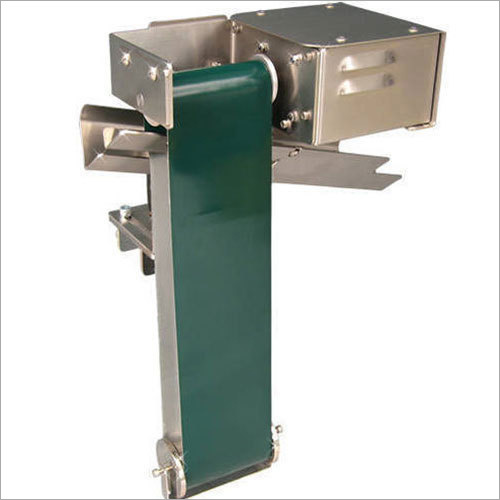 Product Specifications
Industrial

Green & White

Oil Skimmer Belt
Trade Information
3 Piece Per Week

4-5 Days

All India
Product Description
A specialised belt used in oil skimming systems to remove oil or hydrocarbon impurities from water or other liquids is known as an industrial oil skimmer belt. It is also referred to as an oil removal belt or an oil separator belt. With the use of these belts, oil and water may be effectively separated in industrial settings since they are made to attract and absorb oil while resisting water.
The following are some essential qualities and traits of industrial oil skimmer belts:
1. Material Construction: Materials having high oil-absorbent qualities, such as oleophilic (oil-attracting) fibres or specialised synthetic materials, are commonly used to make oil skimmer belts. These substances were picked because they preferentially absorb oil while rejecting water.
1. Design of the Belt: Industrial oil skimmer belts have an open or porous structure that permits liquids to pass through while capturing and holding the oil. Oil can be effectively removed from the liquid surface thanks to this design.
3. Belt Width and Length: To meet the needs of various skimmer systems and application requirements, oil skimmer belts are available in a range of widths and lengths. The size of the liquid surface area to be treated and the specific skimming equipment must be taken into consideration when choosing the right belt size.
4. High Oil Absorption Capacity: Industrial oil skimmer belts are made with a high oil absorption capacity, which enables them to extract a sizable amount of oil from the liquid surface. This aids in the efficient separation and eradication of impurities from oil.
5. Durability and Chemical Resistance: Oil skimmer belts are made to endure contact with the oils, hydrocarbons, and different chemicals that are common in industrial settings. They frequently resist deterioration and can sustain their efficacy for a long time.
6. Industrial oil skimmer belts typically require little maintenance and are simple to clean. They can be used repeatedly because the absorbed oil can be cleansed or rinsed away.
7. Oil skimmer belts are employed in a variety of industrial settings, such as oil refineries, wastewater treatment facilities, manufacturing facilities, and environmental cleaning operations. They work well to get oil out of a variety of liquids, including coolant tanks, sumps, pits, ponds, and other containment places.
It's crucial to take into account details like the type of oil or hydrocarbon being targeted, the liquid flow rate, and the particular application requirements when choosing an industrial oil skimmer belt. The best belt for a specific oil skimming system can be chosen by consulting with oil skimmer manufacturers or industry specialists.
Product Details
| | |
| --- | --- |
| Colour | Green and White |
| Packaging Type | Box |
| Pattern | Plain |
| Country of Origin | Made in India |
| Belt Size | customized |
| Ambient Temperature | 80-100 degree |
| Material | Steel |
| Colour | green or White |
| Capacity | 10 to 80 LPH |
| Usage/Application | oil skimmer belt |
| Brand | PEI |
Enter Buying Requirement Details